Picture yourself on a remote island in Indonesia, surrounded by pristine waters and untouched beauty. Imagine surfing the waves and soaring high above the sea on a flyboard.
This November, we're inviting 8 guests to join us for an exclusive 10 nights Surf & Fly Camp! Whether you're a seasoned surfer or a first-time flyer, this adventure is made for you.
Your Cast Away Experience
Welcome to a tropical paradise hidden from the rest of the world, nestled in Banyak Islands, Sumatra. Enjoy the stay in two tropical bungalows, the only accommodation for guests on the island, handcrafted from locally gathered wood.
Our friendly staff prepares three meals per day, using local ingredients from our gardens and freshly caught fish. Solar power and a diesel generator keep your phone and laptop charged, while Wi-Fi keeps you connected throughout your stay.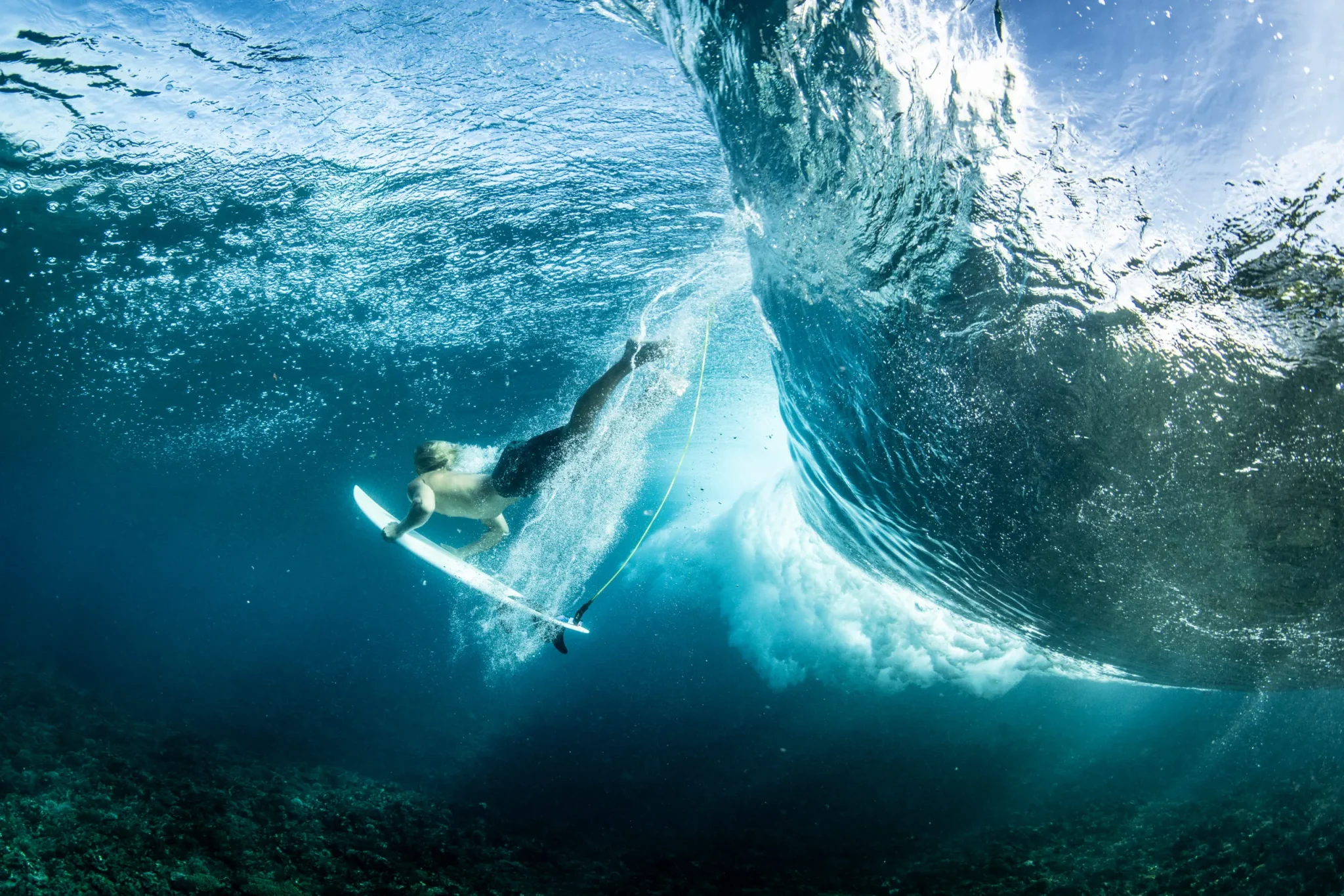 The Banyak Islands boast some of Indonesia finest surf spots and our camp offers the perfect balance of epic waves and minimal crowds.
Embark on daily surfing adventure led by our experienced guide, who considers your skills and weather forecast to take you to the best spots in Banyak Islands.
TAILORED SESSIONS FOR INTERMEDIATE AND EXPERT LEVELS 
Whether you are mastering maneuvres, or seeking the perfect barrel, our guide will provide tips to elevate your performance.
SURF PHOTOGRAPHY – CAPTURE THE MAGIC
In addition to surfing experiences, our photographer will be there to capture your epic rides, ensuring you take home cherished memories.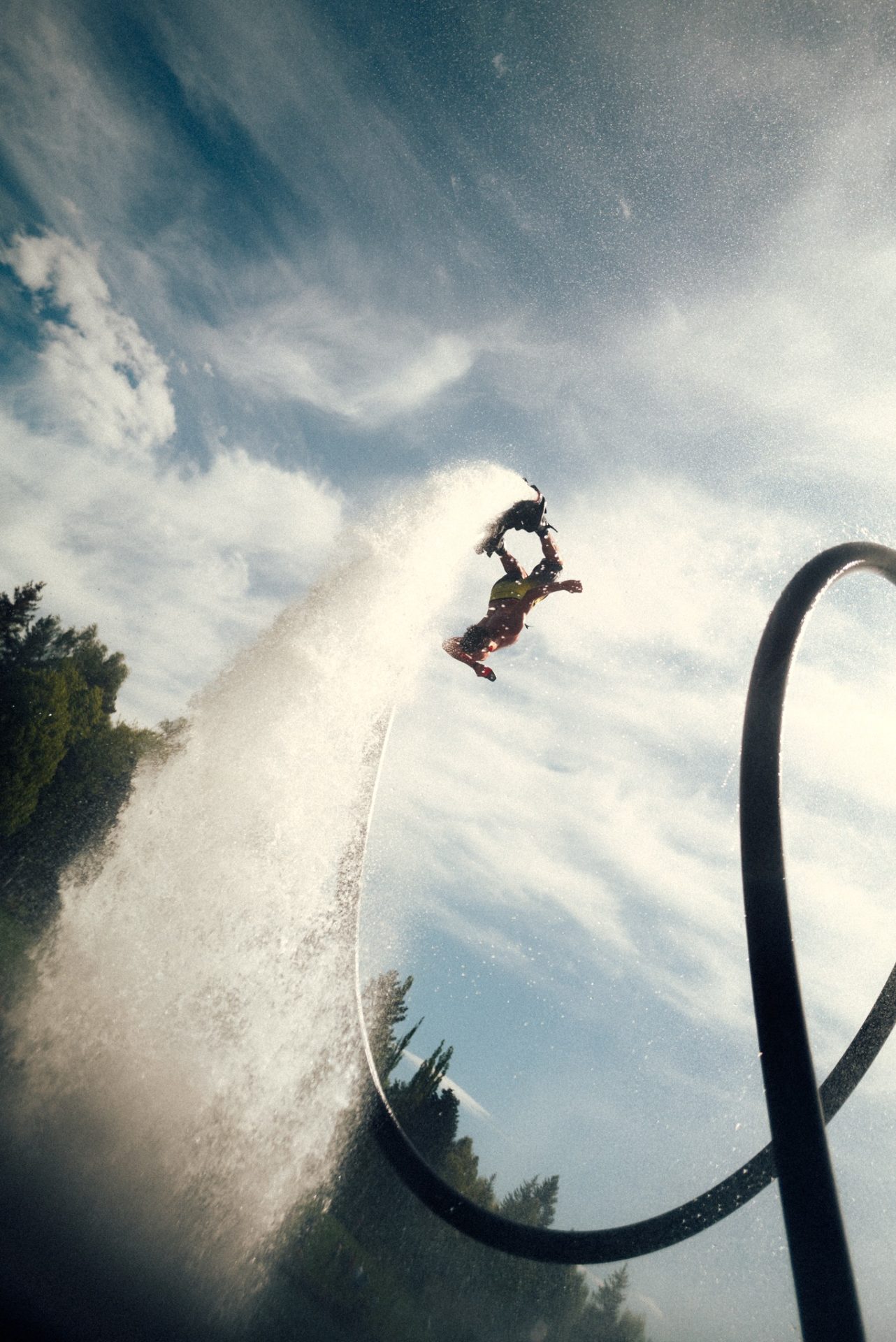 Fly like a bird and swim like a dolphin
Unleash your inner superhero with flyboarding, an adrenaline-fueled water sport that allows you to take off from the water and head above the surface.
Using a specialized water-powered device connected to a jet ski, you'll be propelled above the surface, giving you the sensation of flying. The force of water pressure allows you to control your movements, while the jet ski provides the power for your aerial maneuvers.
Get ready for an adventure with flyboarding, an exhilarating water sport that defies gravity.
DAILY THEORETICAL LESSONS
Introduction to flyboarding and how the sport works
Safety rules and methodology of flyboard tricks (basic & advanced)
Hose management and the history of the sport
Discover the competitive world of flyboarding
Prepare for your own PINANG FLYBOARD competition!
DAILY PRACTICAL FLYBOARD SESSIONS
Learn how to set up your machine and Flyboard set
Master the art of driving a jet ski and controlling power for a flyboarder
Progress through 3 basic, 4 intermediate, and 3 advanced lessons, mastering incredible tricks (carve, dive, spin, superman, backflip) and flying up to 10 meters above the water!
INDIVIDUAL VIDEO COACHING
Enjoy personalized feedback and thorough analysis as you perfect your flyboarding skills.
Led by Petr Civín, the 4th best pro-rider in the world, who has collaborated with Franky Zapata in some of the biggest flyboard shows globally, our esteemed team at Flyboardshow.cz is committed to providing you with unrivaled expertise. There's no doubt that under our guidance, you will elevate your flyboarding skills to new heights, becoming an advanced flyboarder after your stay in Pinang.
PRICE: 2500 USD / PER PERSON
Includes:
10 nights in shared bungalows (3 & 5 pax)
Airport transfers (Nias, Gunung Sitoli airport)
Full board meals
All-day coffee, tea & fruit
Daily surf trips to Bay of Plenty or Bangkaru island
Surf guide
Daily theoretical flyboard lesson
Daily practical flyboard lesson with a flight time of 15 minutes per person
Flyboard Video Coaching
Snorkelling, fishing, spearfishing, SUP, kayak
Not included (available for extra cost):
Beers, soft drinks
Surf photography
Additional flyboard lessons
Jetski rental for trips around the island